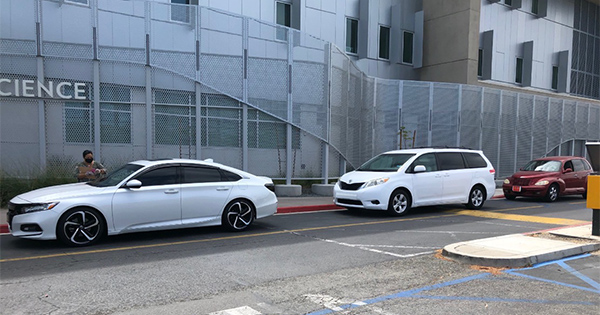 HUNTINGTON BEACH, CA – The Stand at Golden West College has expanded its partnership with Second Harvest Food Bank of Orange County and is now offering weekly food boxes for GWC students through December 2020. Following social distance, food handling, and face covering guidelines, the Office of Student Equity completed its first drive-thru on July 14, 2020, serving 85 students and distributing 228 food boxes.
"A healthy diet is critical to preparing the mind to learn and keeping our students well, both mentally and physically," said Dr. Susana Castellanos-Gaona, manager of the Student Equity and Achievement Program. "I am proud of our Golden West College colleagues for finding a way to safely meet the needs of our students under these extraordinary circumstances."
GWC students can sign-up here every week to receive up to three food boxes (a protein, produce, and dairy box) each weighing between 10-30 lbs. The deadline to submit weekly orders is Mondays at 5:00 pm. Students that submit orders by the deadline will receive confirmation and instructions to pick-up their boxes on Tuesday of the following week.
The Stand, which gives GWC students daily access to grocery items, has been closed since the pandemic-related campus closure in March. Since then, the Office of Student Equity has been working with students on a case-by-case basis to provide alternative food resources while serving students remotely.
This new system will address the ongoing nutritional needs of Golden West College students by providing access to perishable and nutritious food every week.