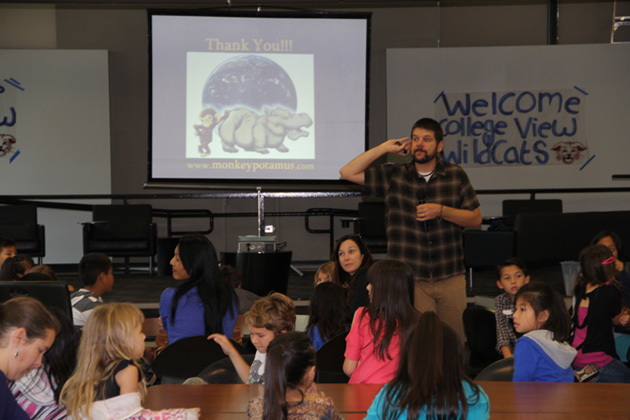 "The sun did not shine, it was too wet to play, so they came to GWC on that cold, cold wet day…"
On a cold day in November, with rain threatening, 150 second and third graders from College View Elementary School walked to Golden West College to participate in the Vida Greer-Martin Memorial Project Page Turner, an annual event to promote the joy of reading. The event featured published author Charles Royston and was hosted by the Student Senate Committee and the Intercultural Program. Student volunteers from the ASGWC Student Council, Student Senate, and Campus Clubs read to the children. The kids were served lunch and enjoyed other activities during their 90 minute stay.
The event is dedicated to the memory of Vida Greer-Martin who was a long time employee in Student Activities and former student council member. It was dedicated to her because it was her favorite Student Activities event and she enjoyed reading to the children and promoting early college outreach.