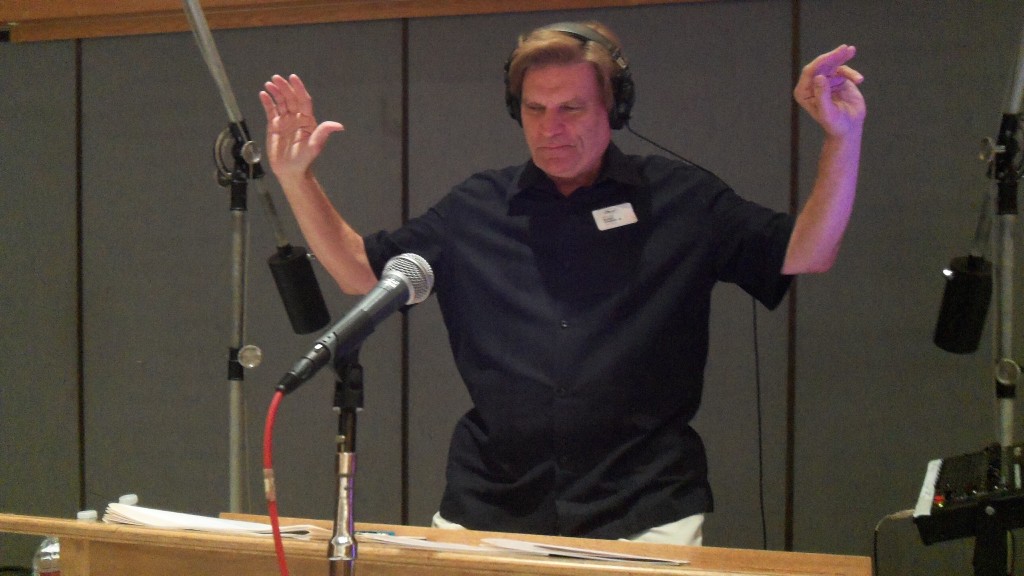 Father and Son Instructors go Hollywood!
Golden West College  instructors Tom and Jon Kubis were brought on board by  FOX network's hit television show "America's Got Talent" and Sony Records to create musical arrangements for this year's million dollar winner, vocalist Landau Eugene Murphy Jr.
Landau won the nationwide voting with his vocals that have a remarkable similarity to the the late Frank Sinatra. "Jon and I were part of a team brought in for the daunting task of creating a CD's and DVD's worth of musical arrangements and compositions for 35 musicians in one week"  Tom explained.
Tom conducted his two recording sessions at Capitol Records in the famous Studio A, where Frank Sinatra, Dean Martin, Sammy Davis Jr. and Barbra Streisand recorded. The musicians on the recording session were the "who's who" list of Hollywood studio musicians, singers, recording engineers and video personnel.
"It was such a thrill and a privilege to work with such great and talented players. Some were Grammy winners and nominees by themselves. It was also an honor to conduct in the historic Capitol Records Studio A,  where some of this music was first sung by Sinatra himself," says Tom.
Jon Kubis (GWC Digital Media instructor) wrote the orchestral string arrangements, again having the privilege of working with Hollywood's finest string players.
Jon and Tom also got to work closely with producers Steve Tyrell and Jon Allen, Joann Tominaga of the Quincy Jones production company, and legendary recording engineer Bill Shnee.
All of Jon's and Tom's music was created on the computer and sent around the country to New York, Houston, and Hollywood with pdf's, mp3's and sound files to get ready for the final recording sessions. "Everything is done through e-mail now, so different than the old days when we just used paper and sent everything by "snail mail"  Tom says.
"Interestingly enough, another show, "Dancing With The Stars" has brought back "Jazz Swing" music for the younger generation so that a talent like Landau Eugene Murphy Jr. can have the nationwide forum," explains Tom, " jazz and contemporary players are now playing in Swing bands at many high school proms and homecomings and the younger crowd have really attached themselves to the "Swing Jazz" music, giving us gigs we thought were gone in the 70's."
Tom's credits also included creating music for Grammy winners Trumpeter Arturo Sandoval, noted composer David Raksin, (along with Jon) Alan and Marilyn Bergman, Cy Coleman and the Disney company to name a few. Jon and Tom also arranged the closing credit music Trust Me to the recent movie "The Informant" with Matt Damon.
"This is such a great opportunity to show our GWC students how a company like Fox and Sony Records works and how a large project like this is put together each step of the way" says Tom.
The CD and DVD will be out in a few weeks then Landau opens in Las Vegas using Tom's, Jon's and Don Sebesky's arrangements.
"This is so much fun I wish this would happen every week!" quips Tom. CLICK HERE TO VIEW VIDEO