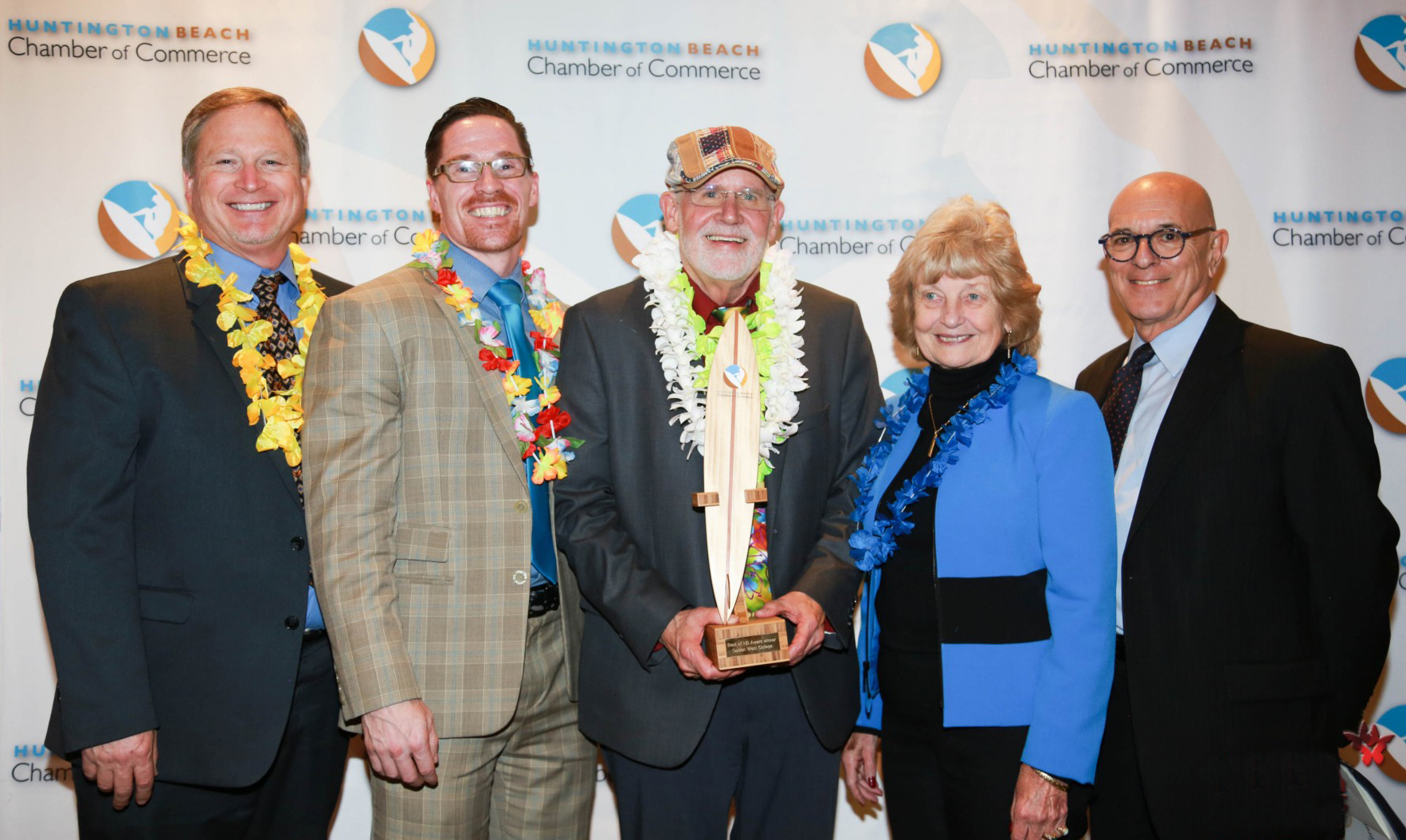 Golden West College was honored with the 2018 "Best of HB" award by the Huntington Beach Chamber of Commerce. GWC President Wes Bryan thanked the chamber for the honor at its annual Best of HB Awards Dinner January 25 at The Venue by Three Petals in Huntington Beach.
James O'Callaghan, President and CEO of the HB Chamber, presented the award to Bryan. "The Huntington Beach Chamber is delighted to honor Golden West College with this year's Best of HB Award.  The College has become an integral part of the planning and development phase for not only our business community but Huntington Beach as a whole. Having a partner such as Golden West ensures we are preparing the workforce of the future to meet the needs of the changing business environment."
Joining Wes on stage to receive Golden West's award was David Gatewood, Dean of Economic Workforce Development; Bruce Berman, Director, College Foundation and Community Relations; Greg Peterson, Acting Vice President, Instruction; and Bonnie Castrey, Foundation Board Member.