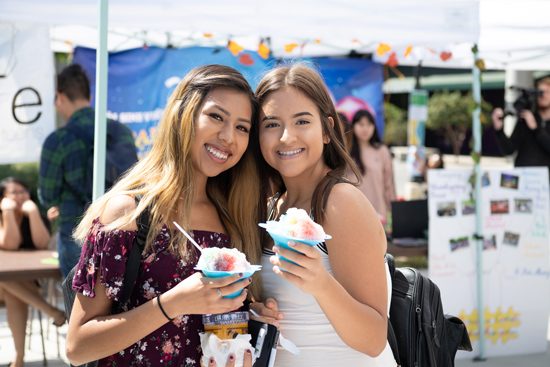 Golden West College launched its "Golden Promise Program" timed to the start of the Fall 2018 semester, providing eligible students with free tuition for the academic year. The program will cover tuition costs of $46 per unit. Health fees, the college service charge and any fees outside of enrollment are not covered by the program. Additionally, GWC scholarships awarded to students outside of federal or state financial aid will not impact eligibility for the program.
The Golden Promise Program is available to students who meet the following criteria:
First-time college student
California resident
Enrolled in 12 units or more
Must have applied for financial aid (FAFSA or CA Dream Act)
Students are required to maintain 12 units of enrollment and a minimum GPA of 2.0. Qualifying students who have already paid their tuition for Fall 2018 will receive a refund to their account.
"We're pleased to be able to partner with the State and offer this program to our first-time students," said Claudia Lee, Vice President of Student Services. "Finances are often cited as a barrier to completion and student success, therefore having the opportunity to waive tuition for the first year is a benefit we're excited to provide our students."
For more information about GWC's Golden Promise Program, please visit goldenwestcollege.edu/goldenpromise, or contact Mark Long at mlong19@gwc.cccd.edu.