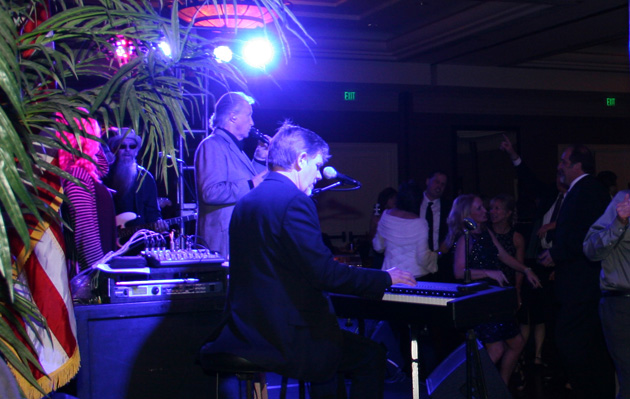 It was the ultimate date night. Dancing to Unchained Melody performed by Righteous Brothers' Bill Medley himself doesn't get any better. And, oh, the GWC Gala was a huge success too. Proceeds exceeded last year by almost 40%, benefiting students and the campus.
The Golden West College Foundation held its 16th Annual Gala on Saturday, March 23 at the beautiful Hilton Waterfront Beach Resort in Huntington Beach. Over 330 guests from the community and campus enjoyed a great dinner, dancing and silent auction. A highlight was the only live auction item – to sing a duet with Bill Medley. The high bid went to Jerry Wheeler, President of the Huntington Beach Chamber of Commerce, who did a great job singing Old Time Rock & Roll.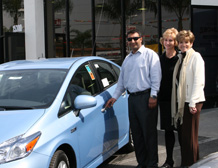 This year all 750 Prius opportunity drawing tickets were sold and the winner was Umair Ashral of Unique Autos in Westminster. The winning ticket was pulled by our Homecoming Queen Kelly Gadea. This is the eighth vehicle donated by Elmore Toyota for the Gala Opportunity Drawing.
Honored Guests included:
2012 Alumni Pillars of Achievement recipients: Kevin Elster, Rick Lara, Chief Todd Mattern, and Brandee Williams
2012 Pillars of Support ($25,000+): Coast Community College District Foundation and Wells Fargo
2012 Premier Pillars ($100,000+): Kathy A. Crown, Irvine Health Foundation, and Orange Coast Memorial Medical Center
Thank you to everyone who contributed to the success of this event, and to our sponsors for their continuing support.
TITLE SPONSOR: ELMORE TOYOTA
MARQUEE SPONSOR: UNION BANK
GOLD SPONSORS: Irvine Health Foundation, Southern California Edison, and Toyota Motor Sales, U.S.A., Inc.
SILVER SPONSORS: AES Huntington Beach, Fountain Valley Regional Hospital, Norah M. Morrison, J.D., CFP, OLMSTED & ASSOCIATES Accountancy Corporation, Rainbow Environmental Services, Inc., and Wells Fargo.