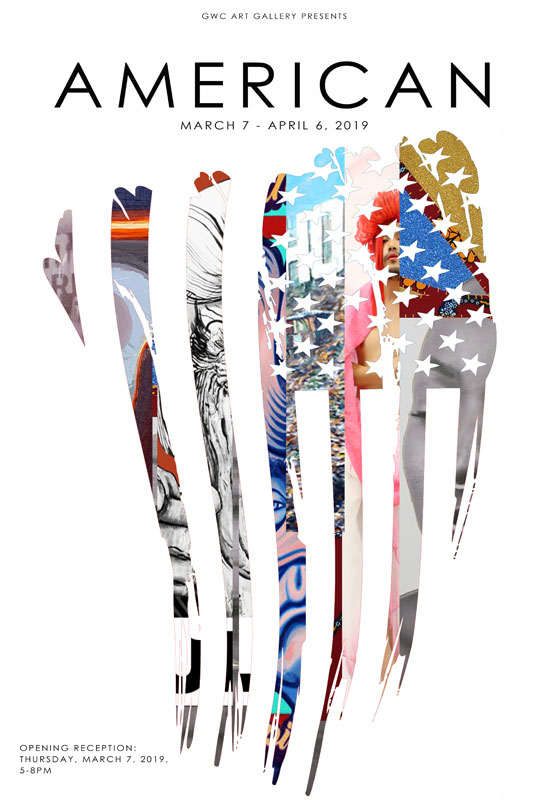 Huntington Beach, Calif.  The GWC Art Gallery is proud to present a new exhibition that examines our current political climate in the United States of America and how it affects our individual, communal, and national identity. This country is rapidly changing and along with it, the idea of being an American is shifting and splintering into many directions. It's time to take a closer look at how our collective American identity is changing alongside tumultuous political actions, and what that means to the diverse population of this country today.
This country was founded on acceptance, diversity, and freedom, and those tenets are still at the core of our pride and love for this great nation. Art has evolved alongside personal freedoms in our society, granting individuals access to expression and human rights. Through artwork, we can see and understand our deepest emotions and thoughts, have thoughtful discussions, and constructive growth, all without words.
Through a variety of mediums and expressions, "American" will give us a more in-depth understanding of our current culture, our journeys to become American, our specific political climate right now, and a fresh outlook on our communal American identity. This exhibition will highlight artworks by local Southern California artists Sarah Rafael Garcia, Robbie Conal, Dwora Fried, Jeffrey Gillette, Christian Ramirez, Gomez Bueno, April Bey, Pouya Afshar, Shilla Shakoori, Albert Lopez, and Thinh Nguyen.
"AMERICAN" will be on view March 7 – April 6, 2019 with an opening reception on Thursday, March 7, 2019 from 5 – 8pm.