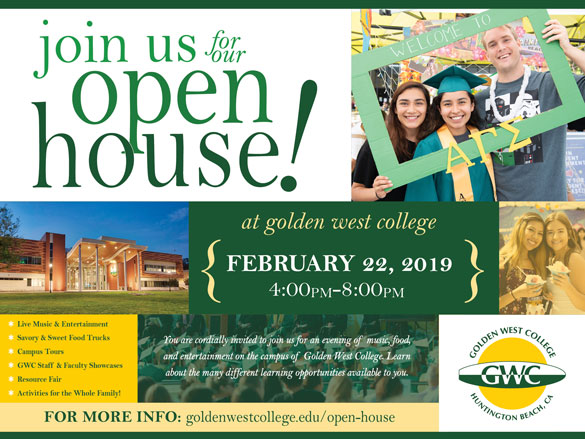 February 22, 2019
4:00 pm-8:00 pm
You are cordially invited to join us for an evening of music, food, and entertainment on the campus of Golden West College. Learn about the many different learning opportunities available to you.
Live Music & Entertainment
Savory & Sweet Food Trucks
Campus Tours
GWC Staff & Faculty Showcases
Resource Fair
Activities for the Whole Family!
For more info: goldenwestcollege.edu/open-house