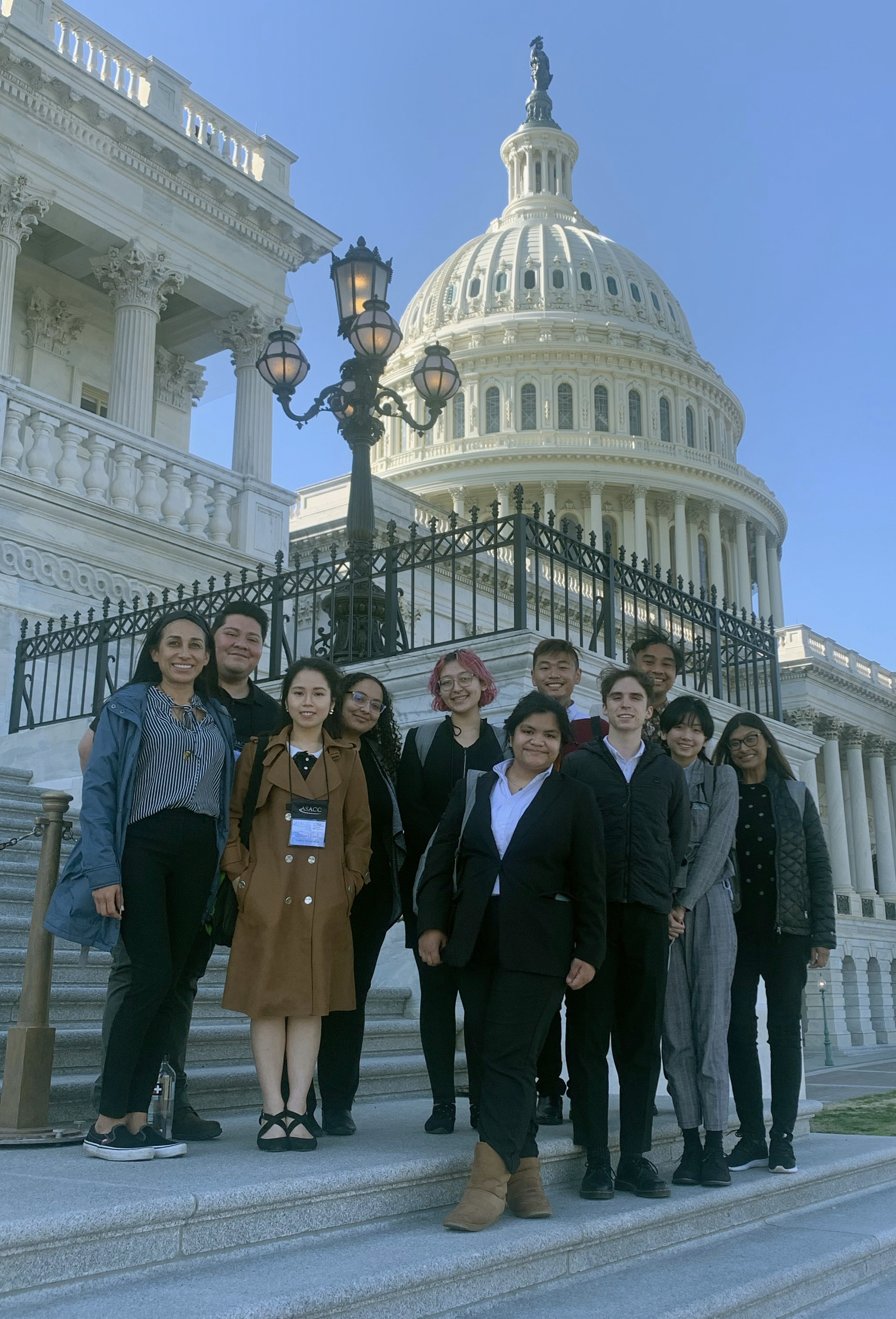 ASGWC student leaders attended the National Student Advocacy Conference in Washington, DC, March 19-22, 2022.  Golden West College students, Kaly Mendoza, Alexander Gonzales, Nardeen Gerges, Nikki Do, Mimi Luc, Jovani Figueroa, Griffin Shufeldt, Erish Araneta, and Casey Pham advocated for the DACA/DREAM Act, America's College Promise Program, Pell Grant, and Higher Education Act Reauthorization. The conference is hosted by the American Student Association of Community Colleges (ASACC) and focuses on issues critical to the success and persistence of community college students.
The students assisted the National Park Service with a community service project when they first arrived, setting up trash and recycling bins for the upcoming Cherry Blossom Festival at the National Mall. They spent the next two days learning, studying, and discussing legislative priorities as well as participating in workshops to help prepare them to take their stories and legislative priorities to Capitol Hill. "I've learned to advocate for myself, so that I am able to advocate for others. The DREAM Act, Pell Grant, American College Promise, and the Higher Education Act are all investments that will fortify the nation's future.  It's time to invest in the future of America," said Jovani V. Figueroa, ASGWC's Vice President of College Life.
"Going to the ASACC Student Advocacy Conference was an incredible learning opportunity for me" said Griffin Shufeldt, ASGWC's Vice President of Financial Affairs. "Obtaining a deeper understanding on relevant policies that impact students all across the country, as well as learning how to effectively communicate said policies to elected officials was an invaluable experience and one that I will take home to apply to my own civic engagement."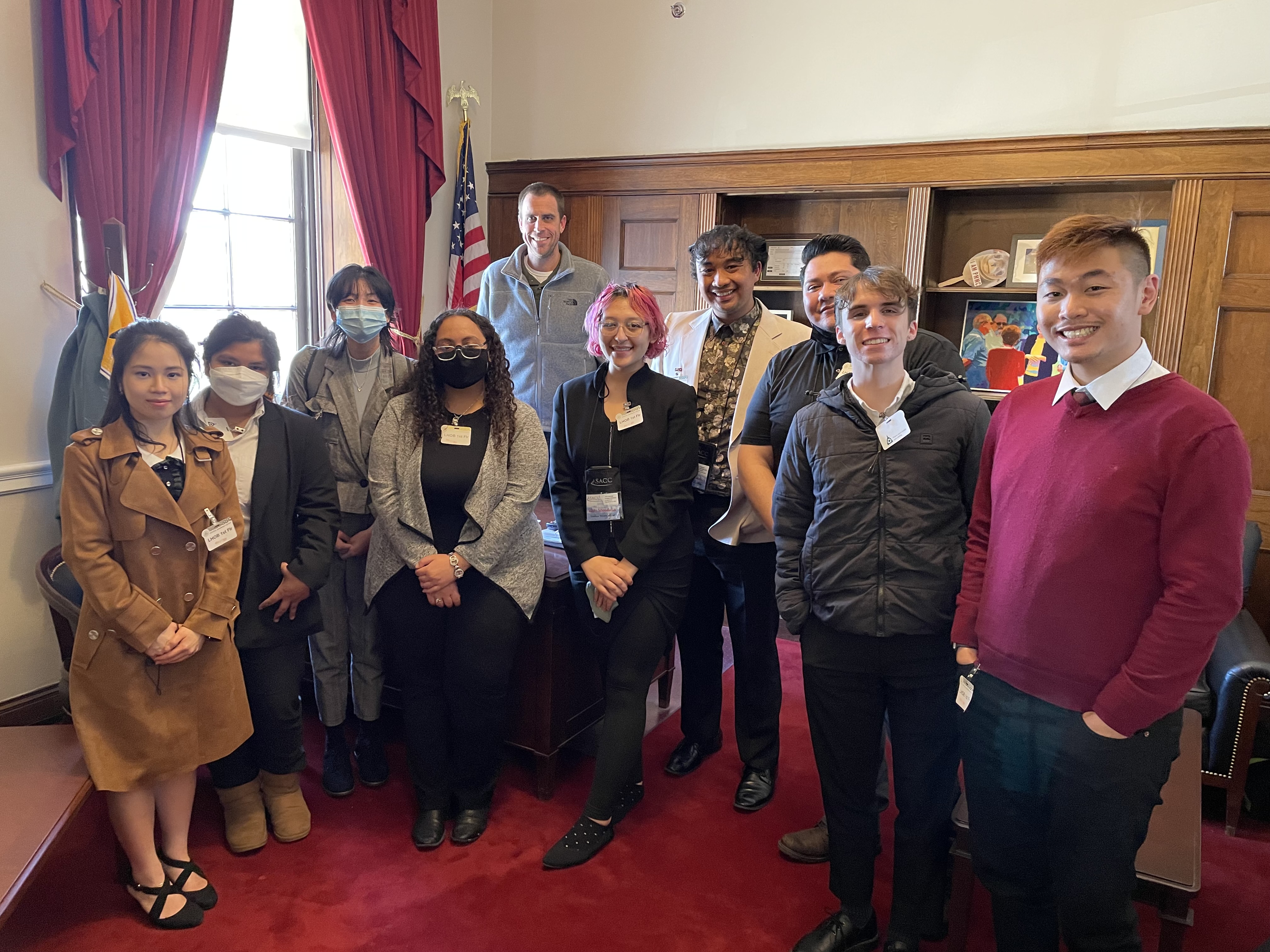 Students brought the message of their constituents to scheduled legislative visits as part of the last day of the conference, meeting in-person with members of Congresswoman Michelle Steel's office and over Zoom with Senator Dianne Feinstein's office. They were tentatively scheduled to meet with Senator Alex Padilla, pending the conclusion of day 1 of the judicial hearings for the Supreme Court nomination of Ketanji Brown Jackson, and with the hearings lasting 13 hours, they will be following up with a virtual meeting in the upcoming weeks. "The leaders I met in Washington taught me how valuable my life story is and how to share it to best advocate for causes important to me", explained ASGWC's Executive Vice President, Alexander Gonzales.