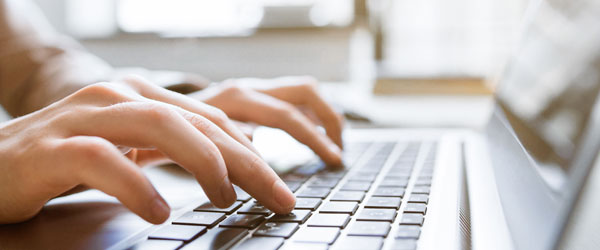 COSTA MESA, CA – The Coast Community College District, comprised of Coastline College, Golden West College, and Orange Coast College, will resume online or remotely-taught classes on Monday, March 30.
In general, student support, academic support, and administrative services will be provided at a distance, except for limited functions that cannot be performed remotely. The colleges remain closed to the public, with only authorized individuals on site.
"The Coast District is committed to sustaining our educational mission through this emergency situation so that students are ready to resume their lives, academic paths, and careers," said Coast District Chancellor John Weispfenning. "Preparing some 3,000 face-to-face classes for distance learning in just two weeks was a tremendous amount of work requiring a great deal of ingenuity and dedication from our faculty, with support from management and staff."
Thousands of classes will resume in an online learning environment or in modified format, either immediately or in the next two weeks. The Coast Colleges are working to resume a small number of programs critical to the health, safety, and core infrastructure needs of the state and nation in person, with appropriate enhanced social/physical distancing and other safety measures.
Despite best efforts, there are some classes that could not go online this quickly and do not fit into the allowable exceptions. In accordance with guidance from state and local health authorities, these classes will be canceled or suspended.
"Canceling or suspending classes mid-semester is a difficult decision to make, and I know this will be painful for both our faculty and our students," said Chancellor Weispfenning. "Ultimately, we must weigh the long-term social benefit that education brings with the immediate health concerns for students, employees, and our communities."
The Coast Colleges are providing and updating lists of classes and their statuses on their respective websites. Districtwide updates continue to be posted at cccd.edu/virus.
ABOUT THE COAST COMMUNITY COLLEGE DISTRICT
The Coast Community College District is located in Orange County and is among the largest districts in the United States. The District's three colleges—Coastline College, Golden West College, and Orange Coast College—provide traditional degree and transfer opportunities, career and technical training, basic skills, English as a Second Language, and other community programs. Thanks to a voter-approved bond measure, the Coast Colleges are in the midst of a $698 million revitalization of educational and student support infrastructure.