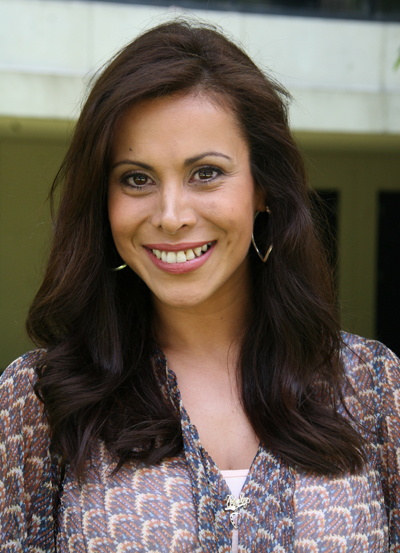 Rommy Renteros is one of just eight 2012-13 GWC graduates to earn an Associate in Arts Degree with a 4.0 GPA — a very impressive accomplishment. But what is even more impressive is the fact when she started college she had limited English skills, was a busy mother of two, and she had a difficult Biology major!
Rommy grew up in Chile and moved to the United States when she was in her early 20s. At age 23 she enrolled at GWC and although she tested at the English 100 level, she decided to take an ESL class to improve her English conversation skills. Her first course was a struggle, especially since her instructor had a strong Scottish accent. To get through the class, she had to record the lectures and slowly translated them at night with her husband's help. As difficult as it was, she still managed to earn an 'A' in the class.
After her son was struck with severe medical problems, Rommy had to take a break from college. The break lasted ten years, during which time she worked as a Realtor. In 2010, when the housing market dipped and the economy plunged, she decided to go back to Golden West College to become a nurse.
While taking the Nursing pre-requisite courses, Rommy discovered her love for Biology. After speaking with a GWC Counselor, she decided to pursue a higher degree in Public Health. Rommy followed a new education plan to transfer to a university. Earlier this year she was accepted to UCI with a full scholarship!
Rommy enjoyed her time at GWC and speaks very highly of the faculty. She liked all of her teachers and appreciates the attention they give to their students. Now that she has achieved her AA degree, she feels that all of the late nights studying, the times she had to miss her son's sports games, and the difficulty juggling school with family responsibilities, were all worth it. Her desire to set a good example for her children gave her the strength to get through the difficult times.
She credits her success to her husband and family for their support during the last 2+ years and the years ahead as she pursues a degree in Public Health at UCI.
We are very proud of Rommy Rentero's accomplishments and grateful that she shared her story with us. Let her dedication and drive be an inspiration to all!