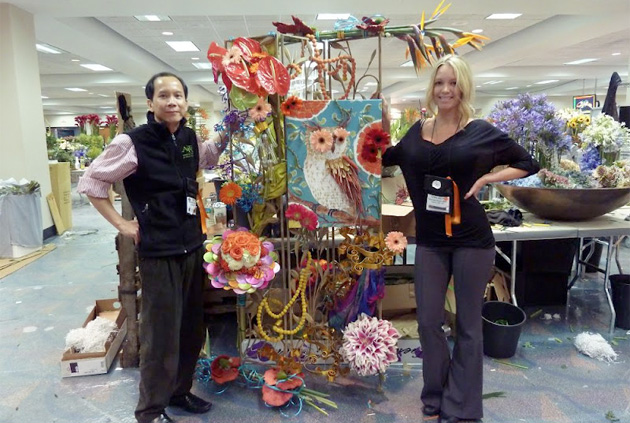 On July 15, 2012 the Golden West College Floral Design Department's Student AIFD Chapter was featured on the main stage at the American Institute of Floral Designers (AIFD) National Symposium in Miami, Florida.
Students Lam Thorne and Chelsey Bos along with alumni Ivana Royse created a Floral Art Piece for "Made in America – The American Floral Trends Forecast 2012-2013" with Talmage McLaurin AIFD, the editor of Florist's Review magazine
Golden West College's assigned trend was "American Gypsy".  This was the first time the AIFD Student Chapters have been involved in a stage presentation for National Symposium. This was truly an amazing opportunity and accomplishment for our students!