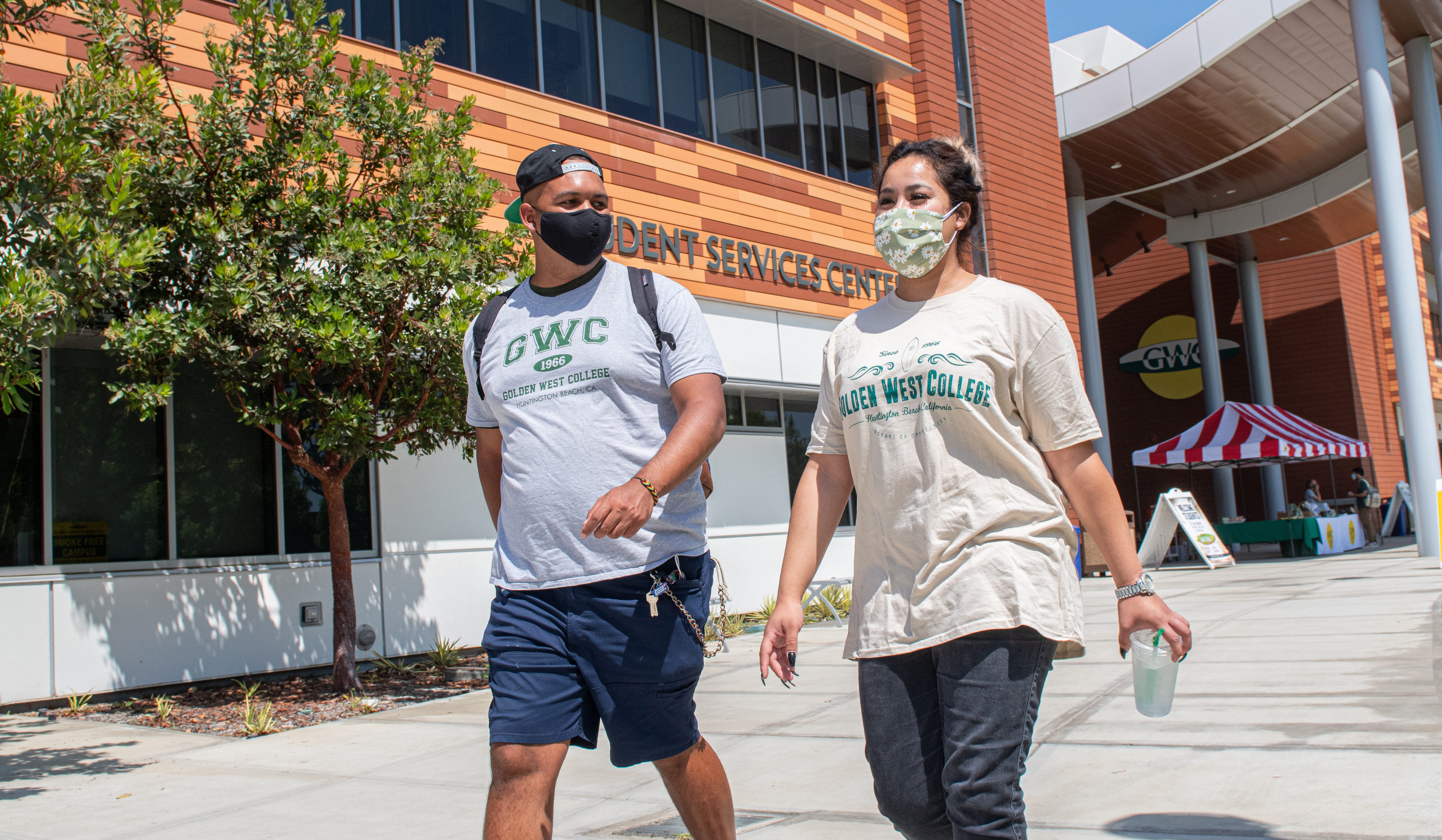 The Coast Community College District has shifted its policy to "strongly recommend" each of the COVID-19 mask, testing and vaccine policies — effective June 1. The Board of Trustees passed CCCD Chancellor John Weispfenning's resolution on Wednesday afternoon, after a 5-1 majority voted in favor of the motion.
The three COVID-19 mitigation strategies were bunched into one motion and will take effect after the 2022 spring semester. "Masks are now understood to protect primarily those who wear them," Weispfenning said. "Further, as conflicting requirements for masks are promulgated, mask wearing is less uniform, and enforcement of masking becomes more difficult. Moving the district from a mask mandate to strongly recommending individuals wear masks indoors would allow the district transition smoothly to the endemic stage of the COVID-19 virus."
The Board also presented data to support the motion, including the fact that only about 10% of CCCD students have not taken action to comply with the mandates. In addition to a high compliance rate, the district saw the end of the CARES Act funding as one reason to end mandatory testing for non-vaccinated individuals.
The CCCD has not received funding for COVID tests since March 23 and has been picking up the $90 weekly test kit for 84 individuals across the district who have not provided insurance for their weekly testing. Just one month ago, the number of individuals receiving testing from the district without insurance was 592. They were paying as high as $53,280 a week for testing in March.
Lastly, the Board scheduled the end of a district-wide vaccine mandate. "I appreciate the response of many of our employees who are now 90% vaccinated. Many have received one or more booster shots," Weispfenning said. "And given the difficulty of maintaining an ongoing testing protocol, continued enforcement of a vaccination mandate would have diminishing returns and rising costs."
Weispfenning also predicted that if the district did not adjust its vaccine policy, approximately 30% of CCCD students would attend a different set of community colleges, and 10% of District employees would be terminated. The Chancellor believes that the district is better prepared for another spike in COVID cases, and is confident that the district can adjust swiftly, if need be.
"I believe we'd be able to roll out a reimplementation of a mask mandate almost overnight," Weispfenning said. "Given the compliance we had early in the semester, I think we would be fairly effective with that."